The Haunted Post Live Video For 'Faultline'
May 25th, 2010 at 12:44pm
The Haunted have posted a live performance of their track "Faultline". The footage comes from the bands forthcoming live DVD/CD set, "Road Kill", which will arrive in stores on June 08th through Century Media.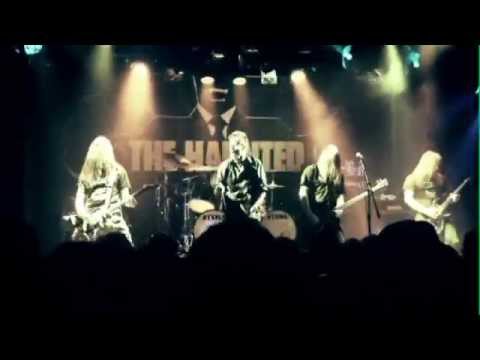 Related Posts
Comments

Zones:
May 31st, 2010 at 11:53pm

I love the Haunted!!Always have from day one.I wish you fuckers would tour into our town. Actually there are a lot of bands coming to montana so the next time you hit the road,please cosider Billings montana.Keep putting out CDs i love your music.Im not to far from yellowstone Park,so heres to the Faultline!!! If you guys ever get a chance could you write me Id love to hear from you.Zones,1416 Howard billings Mt.59102,I love your music. Thanks,and for the rest of you fuckers out there ,Get on the Train or be left dead on the tracks,losers.fuck it,whale on!!!
Leave a Comment