Brian May Of Queen Performs With The Darkness In London
December 27th, 2011 at 7:02am
QUEEN guitarist Brian May joined THE DARKNESS on stage during the encore of the reunited U.K. rockers' November 25, 2011 concert at the Hammersmith Apollo in London, England to perform three songs: "Bareback", "I Believe In A Thing Called Love" and a cover version of QUEEN's own "Tie Your Mother Down".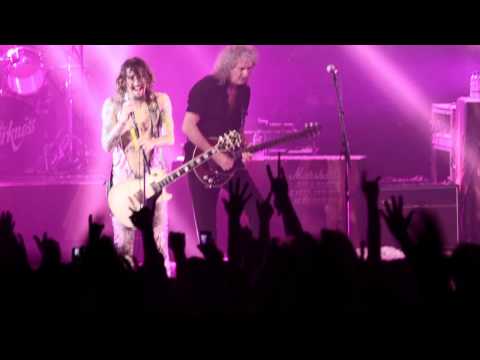 Comments

TurtleFL:
December 28th, 2011 at 12:53am

Sheesh… vocalist's hitting high notes I can just about reach an octave underneath!!
Leave a Comment