Iron Maiden Release Footage of Bruce Dickinson's 'Dogfight' Air Show Reenactment
July 31st, 2014 at 6:15pm
Iron Maiden has released footage of singer Bruce Dickinson's dogfight reenactment above the U.K.'s Sonisphere festival. The air show, put on by Dickinson and The Great War Display Team, commemorated the 100th anniversary of The Great War. Check out video footage below.
The show featured nine aircrafts of five different types–all replicas of the exact planes used in WW1 combat.
Back when the air show was announced earlier this spring, Dickinson said, "The air show over Sonisphere is something I'm really excited about and we're determined to put on an unforgettable display for everyone."We're planning an extravaganza of derring-do, especially when you consider the manoeuvres we'll be performing are all based on true-life battles from a hundred years ago!
"What some of these fighter pilots achieved back then was nothing short of miraculous given the conditions they were working under and the seriousness of what was at stake.
"We hope to stage a memorable display which is equally entertaining and poignant, celebrating not only the bravery and heroics of all the pilots involved but remembering the sacrifices made on both side.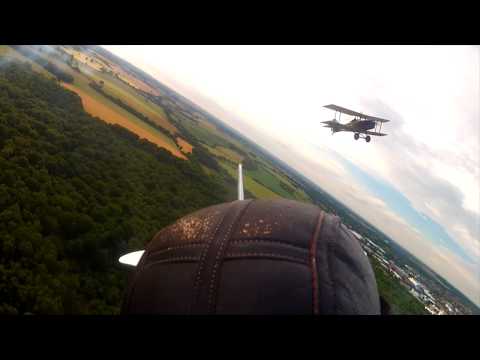 Hard Rock & Heavy Metal News | Music Videos |Golden Gods Awards | revolvermag.com