Monster Energy Roast on the Range with Corey Taylor to Air Tonight on SiriusXM's Howard 101
May 23rd, 2014 at 12:15pm
Monster Energy Roast on the Range with Corey Taylor will air exclusively on Howard Stern's SiriusXM channel Howard 101, through the SiriusXM Internet Radio App on smartphones and other connected devices, and online at www.siriusxm.com, tonight (Friday, May 23) at 10:00 PM ET/7:00 PM PT. The show will replay later on May 23 and 24 (times TBD). Howard 101 is one of Howard Stern's two exclusive SiriusXM channels. Howard 101 features shows, specials and his legendary tapes archives.
The Monster Energy Roast on the Range with Corey Taylor was led by Roastmaster Bach, presiding over a dais of all-star group of musicians and comedians including Jim Florentine, Don Jamieson, Craig Gass, Brian Posehn, Taylor's Slipknot bandmate M. Shawn "Clown" Crahan, Scott Ian, Hatebreed's Jamey Jasta, Pearl Aday and actor/comedian Finesse Mitchell. Jose Mangin (of Sirius/XM and Headbangers Ball fame) served as the evening's official DJ and emcee.
Check out the video trailer for the roast broadcast below.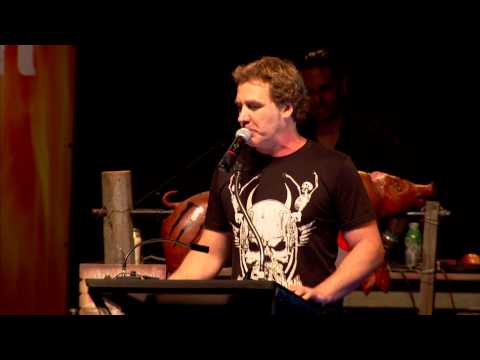 Heavy Metal News | Music Videos |Golden Gods Awards | revolvermag.com