Today in Rock Insanity: Guns N' Roses' 1991 Show in Maryland Heights, Missouri, Ends in a Riot–Video
July 2nd, 2014 at 6:15pm
Twenty-three years ago today, in Maryland Heights, Missouri, Gun N' Roses played one of the most infamous gigs of their career. The July 22 issue of People magazine (see a scan of the page under the videos) recounted the events as follows:
Lead singer Axl Rose became offended by local security guards, who he said ignored an unruly motorcycle gang. When he spotted one of the bikers with a video camera—forbidden at his concerts—he took matters into his own hands. Jumping off the stage, he landed on top of the camera-toting fan. Bodyguards had to hoist him back.

So far, it was common behavior for Guns N' Roses—and the fans loved it. But then the hard-rock group stalked offstage and headed for their hotel, leaving 20,000 fans waiting for them to return. When roadies began packing up equipment, the audience went wild, pelting the stage with bottles, cans, rocks and garbage. Hundreds of seats in the brand-new amphitheater were yanked out. Speakers, huge video screens and sound equipment were trashed or stolen. Security guards tried to turn fire hoses on the mob, but the crowd seized the hoses and fired back. When 500 nightstick-wielding police arrived, they weren't exactly delicate. "Did we smack some people?" asks police Maj. Thomas O'Connor of Maryland Heights. "You're damn right we did."

Two hours later at least 60 people—including more than a dozen police—were treated for injuries. There were 16 arrests and more than $ 200,000 in property damage. Axl said the fault lay not with the stars but with an inexperienced security staff. The police blame Axl, although so far no charges have been filed. (However, last week at least two people injured in the melee filed assault charges against Rose, the band or the promoter.) Guns N' Roses plans to tour for two years, a very long trip indeed.
You watch GN'R's full performance from that night, as well as news coverage of the ill-fated show and its aftermath, below. Shit starts to go awry around the 1:23 mark.
You can read more about the story, including Axl's eventual arrest for inciting a riot, right here.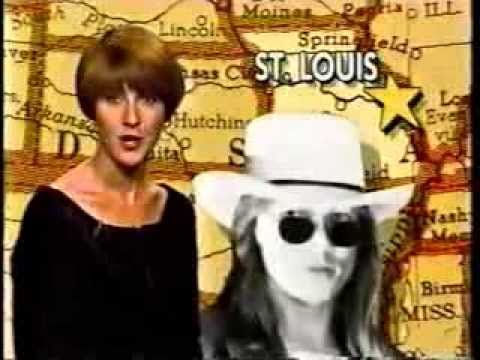 Hard Rock & Heavy Metal News | Music Videos |Golden Gods Awards | revolvermag.com